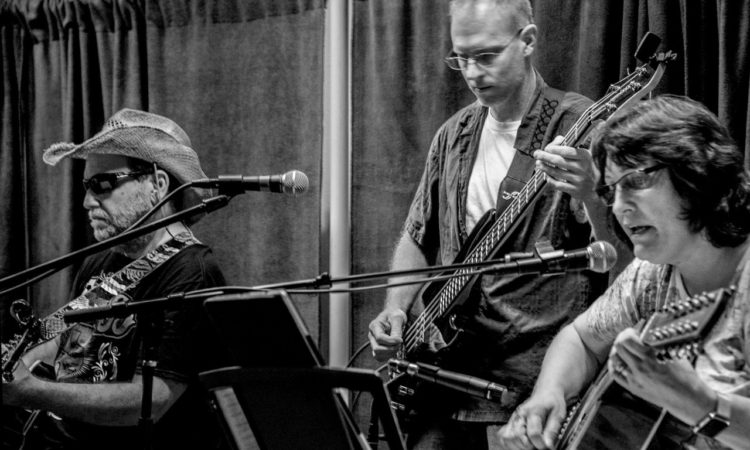 Bandmakers Basic – Winter 2019
Date/Time
Date(s) - Tue Jan 22, 2019 - Sat Mar 30, 2019
7:30 pm - 9:30 pm
Location
Beaverton Masonic Center
4690 SW Watson Ave.
Beaverton OR 97005

Tickets
Sign Up Now!
Categories

Cost: $95.00 per person 
SIGN UP NOW!
$95.00Add to cart
Dates: January 22nd through March 30th
Time:  7:30-9:30pm
If there are 2 bands, we rehearse in shifts: 6-8pm and 8-10pm
Place: Beaverton Masonic Center
4690 SW Watson Ave.
Beaverton, OR 97005
Schedule
Jan 22 – Meet & Greet / Rehearsal 7:30-9:30pm
Jan 29 – Rehearsal 7:30-9:30pm
Feb 5 – Rehearsal 7:30-9:30pm
Feb 12 – Rehearsal 7:30-9:30pm
Feb 19 – Rehearsal 7:30-9:30pm
Feb 26 – Rehearsal 7:30-9:30pm
Mar 5 – Rehearsal 7:30-9:30pm
Mar 12 – Rehearsal 7:30-9:30pm
Mar 19 – Rehearsal 7:30-9:30pm
Mar 26 – Rehearsal 7:30-9:30pm
Mar 30 – Show at Holbrook Masonic Lodge in Forest Grove 7:00pm
Apr 9 – Spring term begins
What It Is
Bandmakers is a workshop where musicians learn what it's like to be in a band by actually being in a band. Your band will do everything from choosing its name to the songs you'll be playing and who's going to do what in each song. It's also for those with performance experience who want to explore new musical directions in instrumentation, singing, or genre.
What It Is Not
This is not a class in how to play your instrument, but it will give you a chance to try new things. For example, if you've always dreamed of playing lead guitar, this class won't teach you how to move your fingers like a lead guitarist. But it WILL give you the chance to try playing lead guitar in a safe & supportive environment. It's the perfect complement to whatever musical training you already have.
How It Works
Each participant fills out a questionnaire providing information about their musical skills, experience, and preferences. The mentoring team will go through those forms and create bands with a good mix of skills, instruments, and musical compatibility.
Each band has a mentor–an experienced musician who helps take notes, facilitate communication, and provide an objective ear to help guide the band through the song development process. When a band gets stuck on something, the mentor can often provide that one small piece of advice to help get things back on track. Your mentor is not a teacher or coach, they are there to provide guidance and support rather than step-by-step instructions. Which songs you play and how you play them is up to your band!
The workshop ends with a show in front of a real audience of your friends & family. There will be other chances to play your set, too.
Required Skills
You should be able to play songs all the way through without stopping. Reading music or tablature is not required, but you will need to be able to understand and make use of chord charts. You will need to learn songs and be able to play them the same way each time. No auditions are required. Read the FAQ for more details.
For those who have never played in a group before, it is recommended that you complete the Intro to Ensembles class before joining one of our band sessions. For those with prior band experience, including Make Music PDX alumni, check out our Bandmakers Pro sessions.