Greetings Bandmakers fans!  There's a lot of exciting stuff going on…
Spring Term Update
We have a terrific group of folks on the west side.  They are making excellent progress and their set is shaping up to have a good mix of songs and styles.  We're still finalizing the show date/time, but that is expected to come through any day now and we'll be sure to let everyone know.
Make Music PDX didn't meet its enrollment threshold for Spring term, but we'll be spending the summer working on more promotion and hopefully we will have a good turnout for fall.
Summer Term Dates Announced
We've just received confirmation for our west side summer term!  The dates will be Tuesdays, June 21st through August 23rd, 7:00-9:00pm at the Beaverton Masonic Center.  Everything on the site is ready for registrations, so sign up now!
Wanted: Media Mavens
Are you good at taking still photos or video?  We're looking for folks to help us document the various parts of the Bandmakers experience, both in rehearsals and performances.  Having show videos on our website has already improved signups–the more people can see how things really happen in the program, the more comfortable they will feel and the more likely they will be to enroll.  If you are interested in donating your time & talents to help with our media efforts, please contact Jim for more information.
Alumni News
This is a new feature that we hope will prove interesting.  Each month, we'll feature an update on what some of our alumni are doing in their musical lives.  This month with no shame whatsoever, we offer news from a member of the mentoring team, our webmaster, and the person who writes the newsletter.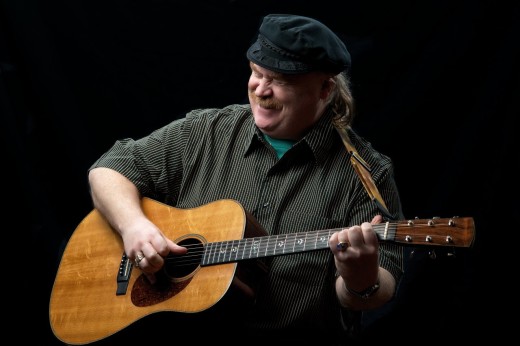 Aside from his efforts with Bandmakers, Jim has been working on his first one-man show, A Musical Adventure, which will debut in late May and features original works on five different instruments along with stories, audience participation, and other general silliness.  He's currently working on new material for "Nature Walk", a full-length album which will include songs with natural background sounds and the music that those sounds & places inspire.  Listen to "Ocean Amblin'" to hear an example.
Jim's also teaching a number of music classes and is exploring ideas for other topics not specifically related to music, but of interest to musicians.  Read more about Jim's offerings here.
See you next time!
The Bandmakers Team