Hello Bandmakers fans!
Fall term is underway and once again we have enough musicians to make two bands!  We are absolutely thrilled at the response we've gotten in our first three sessions and we are looking forward to having the program grow and prosper.
If you have ideas for promoting the program or would like flyers or other materials to help spread the word, let us know!  We welcome all ideas and help.
Right now there is just one show scheduled for fall term as Pacific Growlers is doing football on Mondays, but we are exploring some other possibilities.  Here are details for the for-sure show:
Saturday, December 10th
7:00pm
Holbrook Masonic Lodge
2019 Main St.
Forest Grove, OR 97116
All ages – suggested donation $5.00
Coming to a show? You can help!
If you are planning to attend a concer and are handy with a camera, we'd love your help. We are looking for some good still photos of our bands in action, as well as some posed group photos. Contact Jim if you can help.
Support Our Space, Win a 55-inch TV!
Beaverton Masonic Lodge, who hosts our rehearsal space, is raffling off a 55-inch Sony Visio smart TV to help raise money for building maintenance and improvements.  Tickets are just $10 each and the drawing will be held on November 17th.  You don't have to be present to win–in fact, if a winner is selected from outside the Beaverton area, the TV will be shipped at no charge.  Email Jim to buy tickets.
Winter Session 2017
Can you believe we're already talking about next year? How did that happen?  The Winter 2017 session will begin on January 10th and run through March 14th.  There is an outside chance that the schedule may be altered slightly if Make Music PDX does something unexpected.  Signup will be available soon–if you just can't wait to sign up, let us know and we'll get you on the waiting list.
The accompanying Intro to Ensembles class is scheduled for Saturday, January 7th. This is a great opportunity to learn about the Bandmakers program and to find out what skills you need, as well as hone some of them in a safe and supportive environment. All instruments are welcome! Click here to sign up.
Gear Update
We now have a mic snake!  Thanks so much to Dave H. for his generous permanent loan of a brand-new 12-channel snake.  This will make things much easier for us all.
We recently acquired a number of mics and stands too, but we're still looking for a few things.  Here's the current list:
Longer mic cables (at least 25 feet)
3-4 more vocal microphones
2-3 D.I. boxes
1-2 instrument microphones
Folding music stands that are reasonably sturdy
A 12- or 16-channel live mixing board
PA speakers and amp
Smallish monitor wedges
We also accept donations to help with gear purchases.  Let us know if you'd like to do that and someone will be happy to help.
Acoustic Guitar Seminar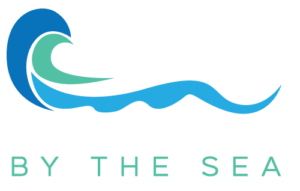 In June, Jim will be hosting the first (hopefully) annual Strumming By The Sea acoustic guitar retreat / seminar at Gearhart on the Oregon coast.  It's a 4-day immersive event with lots of time for learning, jamming, exploring, and relaxing.  Check it out!
That's the news for now.  Thanks for your continued support!
The Bandmakers Team