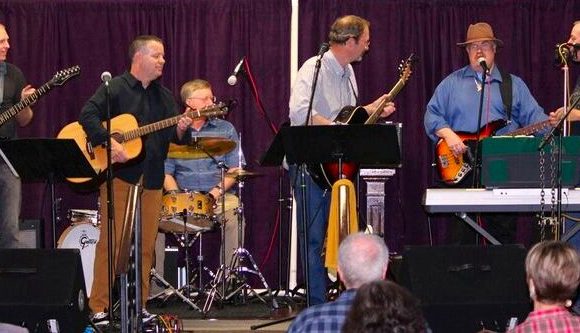 The Freelance Troublemakers
Spring 2017
This is an alumni band with experience ranging from 2 to 12 terms of our program. Some of these guys played gigs together as well!
Band Members
Don Porth – Harmonica
Scott Goetchius – Guitar, Vocals, Mandolin
Todd McPherrin – Guitar
Dano Ehler – Guitar, Vocals
Dave Haupt – Drums
Jim Dorman – Bass
Here's Their Show!